Deejay in Brussels – Deejay in Waterloo – Deejay in Braine l'Alleud – Événements d'entreprises – Événements privés
Warm-Up/Aperos
The warm-up is a crucial part in every party. Therefore, we built up a huge collection of deep-house, tech-house and nu disco tracks and keep this collection carefully up-to-date.
Peak Time
To rock the party during peak hours, we also play EDM, Progressive House, Trap, Commercial House, … We spend a lot of time getting the latests hits!
Private Events
We often play in private events where we adapt our service to our client's needs and music preferences.
Knokke-Out (Waterloo+Knokke)
You Nightclub (Brussel)
Bclub (Waterloo)
St tropez (Spain)
Tropics (Spain)
Jeux d'hivers (Brussel)
Gotha club – Inside (Knokke)
Day2night Festival, EMF, Wake Up
Bottoms Up, Nuits boursières
Full moon, Emotion
Pulp, Dpg Event, Club Ananas
College rules, French Kiss
Afterwork, FridayB, Houseleggers & friends
Fluo Party, Elsa Events, Fuse Ihecs, …
Wake Up – Apéros Urbains
Business Events: Spirou Dome – Boston Consulting Group Belgium Teambuilding – B4C Business Club
Weddings
Pvt Parties
Fuse Event Space (Brussel)
Culture Club (Gand)
24h Velo (LLN)
Bal des Busés (Namur)
St Nicolas des étudiants (Namur)
BeachC (Corsica)
Acte 3, Mezza (Waterloo), ….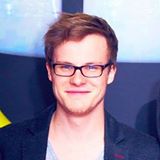 Jimmy
Member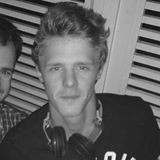 Maxime
Member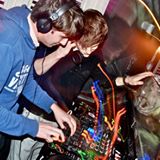 Diego
Member
After 6 years of individual practice in private events, two DJ's, Jim Davis and Diego M, decided to join their forces in 2010 by starting a DJ duo named Houseleggers.
After winning some local DJ contests, they began to play in clubs under the name Houseleggers and even became residents for the « Youstudent & Dk-Events » parties in one of the most prestigious clubs in Belgium – Le You Nightclub (Brussels). Afterwards, Houseleggers got many other residencies (Bottoms Up Concept, Pulp Parties – Knokke out, College rules – Le You Nightclub, Nuits boursières – Jeux d'hivers, B-club, Endless Night,…). They had the opportunity to play in many clubs/events in Belgium, and started to play internationally. Deejay in Brussels, deejay in Waterloo, but also deejaying in Belgium and international
REFERENCES
Le You nightclub (Brussel), Fuse (Brussel), Les jeux d'hivers (Brussel), Wide Galleries (Brussel), Day 2 Night Festival, Knokke Out (Knokke), River wood Beach Club (knokke), Gotha Club (knokke), Knokke Out (Waterloo), B-club (Waterloo), La Mezzanine (Waterloo), Culture Club (Gand), 24h velo LLn, Bal des busés Namur, Garden des lacs (Lac de l'eau d'heure), Bamboocha radio (Sud america radio), Fun radio, Fête de la musique (Nivelles), The beach (Corsica), …
They recently did a tour in Spain where they played in the biggest clubs of Lloret de Mar (Spain), Tropics Nightclub & St. Tropez Nightclub.
In 2013, the team became bigger: Maxime Mayeur, another famous DJ in the Belgian nightlife, joined Houseleggers. Since he joined, Houseleggers became stronger thanks to his shared network and know-how.
Many more projects & Gigs coming in the future. We also have some festivals planned for this summer! You'll hear more soon. Keep posted!
ALREADY SHARED THE DECKS WITH
Mr. Belt & Wezol, Wolfpack, Neon, Nicolaz, Henry Pfr, Lost Frequencies, Vidjay & Sofia Zlatko, Dux & Dum, Robert Abigail, Party Harders, Oliver Ingrosso, Redroche, Miss Luna, Mc Shurakano, Milky Mates, Dalite, Marco de la Rocca, Loulous Players, Deniz Burnay, Dj lyrics (la folie douce), Neon, Charles Vbv, Damien Dechef, Daleo & Toscano, John B, Dalite, Milky mates, D-Noize, Mr Backstage, Charlie Ritz, Alex Kristoffa, Bardy Deejay, Diego M, Play-Up deejays, Dubsiders, Mc Kenza, Olivier Dassy, Jean Claude Goumich and many more …