Deejay in Brussels – Deejay in Waterloo – Deejay in Braine l'Alleud – Événements d'entreprises – Événements privés
Warm-Up/Aperos
The warm-up is a crucial part in every party. Therefore, we built up a huge collection of deep-house, tech-house and nu disco tracks and keep this collection carefully up-to-date.
Peak Time
To rock the party during peak hours, we also play EDM, Progressive House, Trap, Commercial House, … We spend a lot of time getting the latests hits!
Private Events
We often play in private events where we adapt our service to our client's needs and music preferences.
Knokke-Out (Waterloo+Knokke)
You Nightclub (Brussel)
Bclub (Waterloo)
St tropez (Spain)
Tropics (Spain)
Jeux d'hivers (Brussel)
Gotha club – Inside (Knokke)
Day2night Festival, EMF, Wake Up
Bottoms Up, Nuits boursières
Full moon, Emotion
Pulp, Dpg Event, Club Ananas
College rules, French Kiss
Afterwork, FridayB, Houseleggers & friends
Fluo Party, Elsa Events, Fuse Ihecs, …
Wake Up – Apéros Urbains
Business Events: Spirou Dome – Boston Consulting Group Belgium Teambuilding – B4C Business Club
Weddings
Pvt Parties
Fuse Event Space (Brussel)
Culture Club (Gand)
24h Velo (LLN)
Bal des Busés (Namur)
St Nicolas des étudiants (Namur)
BeachC (Corsica)
Acte 3, Mezza (Waterloo), ….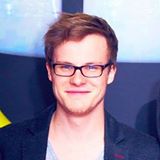 Jimmy
Member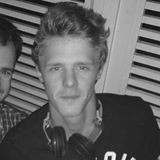 Maxime
Member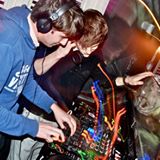 Diego
Member
After 6 years of individual practice in private events, two DJ's, Jim Davis and Diego M, decided to join their forces in 2010 by starting a DJ duo named Houseleggers.
After winning some local DJ contests, they began to play in clubs under the name Houseleggers and even became residents for the « Youstudent & Dk-Events » parties in one of the most prestigious clubs in Belgium – Le You Nightclub (Brussels). Afterwards, Houseleggers got many other residencies (Bottoms Up Concept, Pulp Parties – Knokke out, College rules – Le You Nightclub, Nuits boursières – Jeux d'hivers, B-club, Endless Night,…). They had the opportunity to play in many clubs/events in Belgium, and started to play internationally. Deejay in Brussels, deejay in Waterloo, but also deejaying in Belgium and international
REFERENCES
Le You nightclub (Brussel), Fuse (Brussel), Les jeux d'hivers (Brussel), Wide Galleries (Brussel), Day 2 Night Festival, Knokke Out (Knokke), River wood Beach Club (knokke), Gotha Club (knokke), Knokke Out (Waterloo), B-club (Waterloo), La Mezzanine (Waterloo), Culture Club (Gand), 24h velo LLn, Bal des busés Namur, Garden des lacs (Lac de l'eau d'heure), Bamboocha radio (Sud america radio), Fun radio, Fête de la musique (Nivelles), The beach (Corsica), …
They recently did a tour in Spain where they played in the biggest clubs of Lloret de Mar (Spain), Tropics Nightclub & St. Tropez Nightclub.
In 2013, the team became bigger: Maxime Mayeur, another famous DJ in the Belgian nightlife, joined Houseleggers. Since he joined, Houseleggers became stronger thanks to his shared network and know-how.
Many more projects & Gigs coming in the future. We also have some festivals planned for this summer! You'll hear more soon. Keep posted!
ALREADY SHARED THE DECKS WITH
Mr. Belt & Wezol, Wolfpack, Neon, Nicolaz, Henry Pfr, Lost Frequencies, Vidjay & Sofia Zlatko, Dux & Dum, Robert Abigail, Party Harders, Oliver Ingrosso, Redroche, Miss Luna, Mc Shurakano, Milky Mates, Dalite, Marco de la Rocca, Loulous Players, Deniz Burnay, Dj lyrics (la folie douce), Neon, Charles Vbv, Damien Dechef, Daleo & Toscano, John B, Dalite, Milky mates, D-Noize, Mr Backstage, Charlie Ritz, Alex Kristoffa, Bardy Deejay, Diego M, Play-Up deejays, Dubsiders, Mc Kenza, Olivier Dassy, Jean Claude Goumich and many more …
Welcome to the pulsating heart of electronic music – the home of an electrifying deejay duo based in Waterloo, located near the vibrant city of Brussels, Belgium. Immerse yourself in the unparalleled and immersive musical experience we offer – curated not just for private parties but also for corporate events, high-energy club nights, and unforgettable music festivals.
In the thriving electronic music scene, it takes a special talent to stand out. As a versatile and dynamic deejay duo based in Waterloo, we have managed to capture and enthrall audiences with our distinctive blend of music that transcends traditional genre limitations. We have made our mark not only in the local scene but also on international stages, setting the rhythm and pace for an unforgettable musical journey.
But our reach extends beyond Waterloo and Brussels. In a world increasingly connected by digital platforms, our music knows no boundaries. It travels across continents and cultures, connecting people in a shared experience of rhythm, melody, and unity. And now, we're thrilled to welcome you into our world.
Our sound is characterized by a creative blend of diverse genres and styles, intricately woven into a seamless, harmonious balance that captivates listeners. Our sets are a unique audiovisual journey that transcends the ordinary, elevating your event, whether it's a private party, corporate gathering, or a bustling festival, into an unforgettable experience.
For corporate events, we understand the importance of creating the right ambiance. Music is an essential element in setting the tone of any corporate gathering. Our expertise lies in curating an atmosphere that resonates with your brand ethos and vision, providing a backdrop that encourages networking, communication, and collaboration.
When it comes to private parties, we know that it's all about creating an atmosphere that gets everyone on the dance floor. Our deejay services are tailored to your event's unique requirements, ensuring a memorable experience that your guests will talk about for years to come.
Festivals and club nights are where our passion truly shines. We thrive on the energy of the crowd, the booming bass, and the pulsating lights. We offer an exhilarating musical journey that transforms the ordinary into the extraordinary, elevating these events into a multisensory spectacle of sound and visuals.
Beyond just providing music, we bring professional experience and technical proficiency to the table. Our top-notch sound equipment, combined with our ability to read and connect with our audience, ensures that every event we service is a resounding success.
In this modern digital age, we understand the importance of search engine optimization (SEO). We're proud to be the deejay duo of choice for Waterloo, Brussels, and beyond, but we also strive to be easily discoverable for those seeking unforgettable musical experiences online. Whether you're in Waterloo, Brussels, or anywhere in the world, we're just a click away.
Our website is designed with both user experience and SEO in mind. You'll find that it's easy to navigate, filled with engaging content about our work, and updated regularly to keep you informed about our upcoming events and projects.
We invite you to explore our website, learn more about our deejay services, and discover how we can transform your next event into an extraordinary musical experience. From corporate events in the heart of Brussels to private parties in the charming town of Waterloo, and from club nights to festivals across the globe, we're the deejay duo you've been searching for.
Join us on this musical journey as we set the pace for an electrifying event that will captivate your senses and leave you longing for more. Because in the end, music is not just about listening – it's about feeling, experiencing, and creating unforgettable memories. And we're here to provide the soundtrack for those memories.
So, if you're looking for the ultimate musical experience for your next event, you've come to the right place. Contact us today to see how we can make your event a success. Welcome to our world – a world where music is not just heard, but felt.